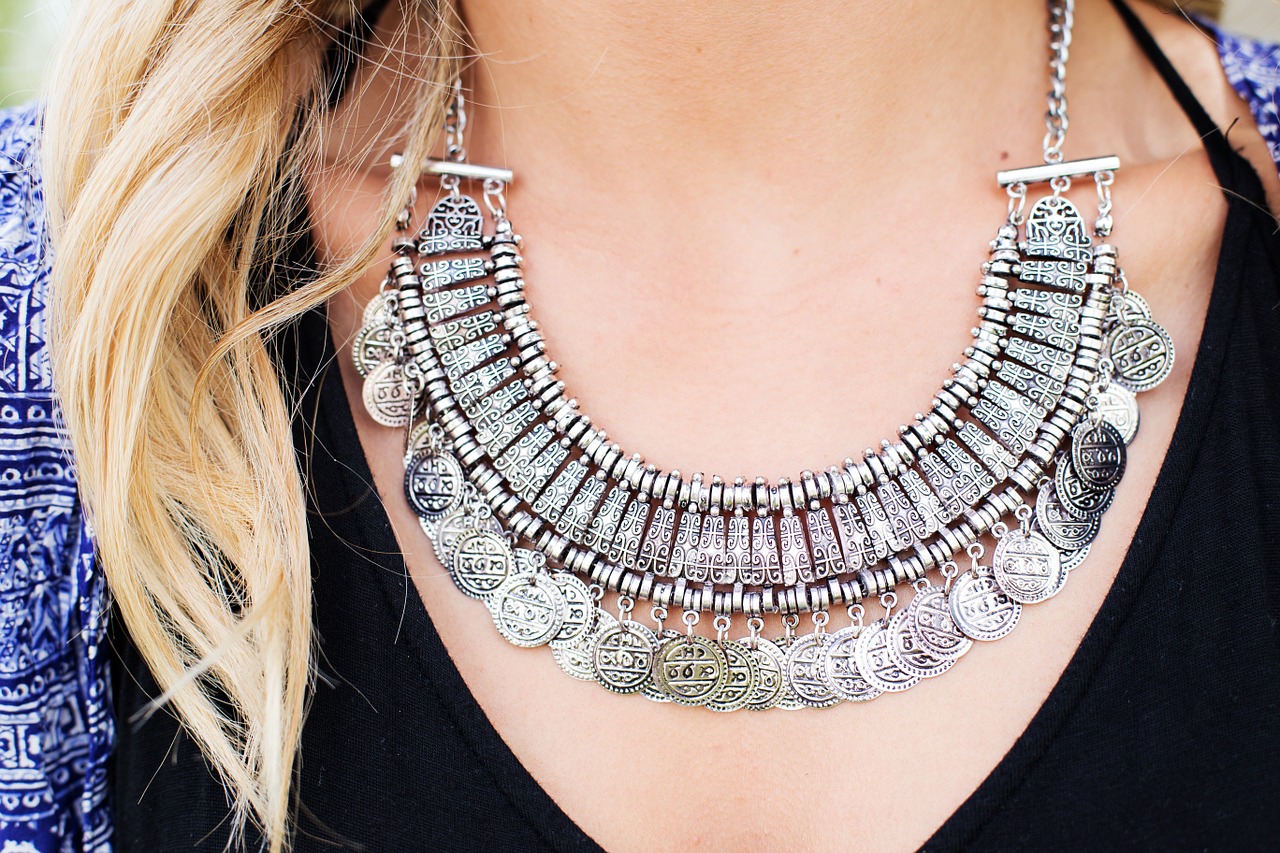 Checklist before buying the right jewelry for you
Women and jewelry have a fascinating relationship. Jewelry is something that women like and wish to have in any number. Choosing good jewelry is an art. There are various kinds of jewelry pieces – metal, antique, fashionable, and so on. Those who can afford to buy expensive jewelry can try various pieces. However, those who cannot, go for cheap jewelry.
Cheap jewelry or imitation jewelry is not very expensive and available in innumerable designs. One can buy them anywhere. The easy availability of such jewelry makes women buy them without looking into its quality. Most of the cheap jewelry often causes rashes and skin problems.
Hence, one should not fall for cheap jewelry and look into the quality aspect too while buying one. It pays to make the right choice and avoid skin problems that may result due to cheap jewelry. What may seem like saving and good bargain in the first place may end up resulting in rising medical bills at a later stage.
To avoid such problems, one can check the jewelry before buying. One must look at the product images, return or exchange policy etc. Avoid buying bulk jewelry at a go simply because it looks appealing. Try out small pieces and check for any rashes. If there is no problem, then go ahead with more choice.
Advantages of Custom Made Jewelry Over Ready Made Jewelry
Women love jewelry. Be it whatever kind of jewelry, women love to have a collection a collection of various kinds of jewelry. One can either buy a ready made jewelry or get custom made. Ready made jewelry is available in numerous designs and prices. One can make a choice based on personal requirement.
Buying ready made jewelry is easy. All that one needs to do is pick up a design of choice among the available variety. However, one limitation with ready made jewelry is the limitations of design. One may not get the choicest design. However, with custom made jewelry, one can get jewelry designed the way one wants. This is a great way to possess a unique and exquisite piece of jewelry.
Custom made jewelry, helps one get what one is looking out for. One can experiment with this kind of jewelry – be it the design, size or shape. The best thing about custom made jewelry is that it will be a unique set of piece. Rather than buying ready made jewelry that is available in numbers, one can opt for custom made jewelry. The same set of ornament bought ready made may be available with others too. However, custom made jewelry would be exquisite and much beautiful considering its design. Therefore, custom made jewelry scores over ready made jewelry any day!